Paper Stock
|
Ticket Security
|
Ticket Printing Process
|
Ticket Specifications
|
Prepress Specifications
|
Typical RFID Layouts
|
On Press Specifications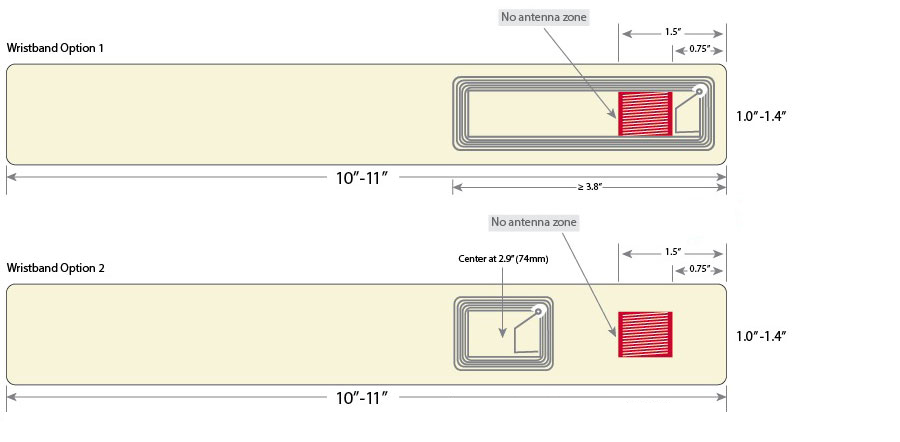 NOTES:
1. All RFID tickets require the same black registration marks as an non-RFID Ticket.
Please refer to the black mark specification for your ticket size.

2. Any RFID applications requiring a different ticket size should be reviewed with BOCA before ordering printers or tickets.

3. Top of inlay must be located within 0.2" of top of ticket.